Stevo Muk, President of the Managing Board of IA, opened the Workshop by recalling that Montenegro is entering the 13th year of the formal process of public administration reform, but the significant results in this area are still missing.
"Public administration reform has been at the bottom of the Government's list of priorities for too long, problems were swept under the rug, painful cuts postponed and open discussion was missing", said Muk. He reminded that last year IA has been persistently pointing out that the adopted Public Administration Reform Strategy is not sufficiently ambitious and that the opinion of civil servants and citizens was neglected in the process of its preparation.
"The phrase about everlasting reform process must be replaced with measurable, visible, sustainable, concrete results – real changes in the work of civil servants and citizens' lives", said Muk.
He added that the role of civil society is particularly important for this process and that the very aim of this workshop was to increase knowledge of civil society on European Principles of Public Administration.
«This is why today we invited those organisations that we believe can advocate for principles of public administration in the areas of their work. We also believe that significant space is opened for trade unions, business associations and the media. Together, we can bring the public administration reform processes closer to citizens», said Muk.
Minister of the newly established Ministry of Public Administration, Suzana Pribilović, said that this is her first speech at the public event in her new capacity. She emphasized that she is particularly glad that this first speech refers to involvement of civil society in monitoring public administration reform process.
«First as a citizen, and then as a Minister, I am aware that public administration is not what it primarily needs to be – a service for citizens and businesses», said Minister Pribilović and added that, in the future, the Government's priority will be the establishment of an effective, rational and transparent public administration.
"In response to the current challenges we see pooling capacities and resources of public, private and civil society", said Ms Pribilović, adding that representatives of civil society and their ideas are always welcome as it was the case in the previous period.
"Only through dialogue and involvement of all relevant actors we can achieve our goal – efficient public administration», concluded the Minister.
Head of Delegation of European Union to Montenegro, His Excellency, Ambassador Aivo Orav, said that the well-functioning, transparent and service-oriented public administration is a prerequisite for promoting and strengthening democracy, rule of law, human rights and good governance, and that its role is essential in implementing EU rules and standards. «That is why public administration reform is one of the key pillars of enlargement policy, together with the rule of law and economic governance», added Ambassador.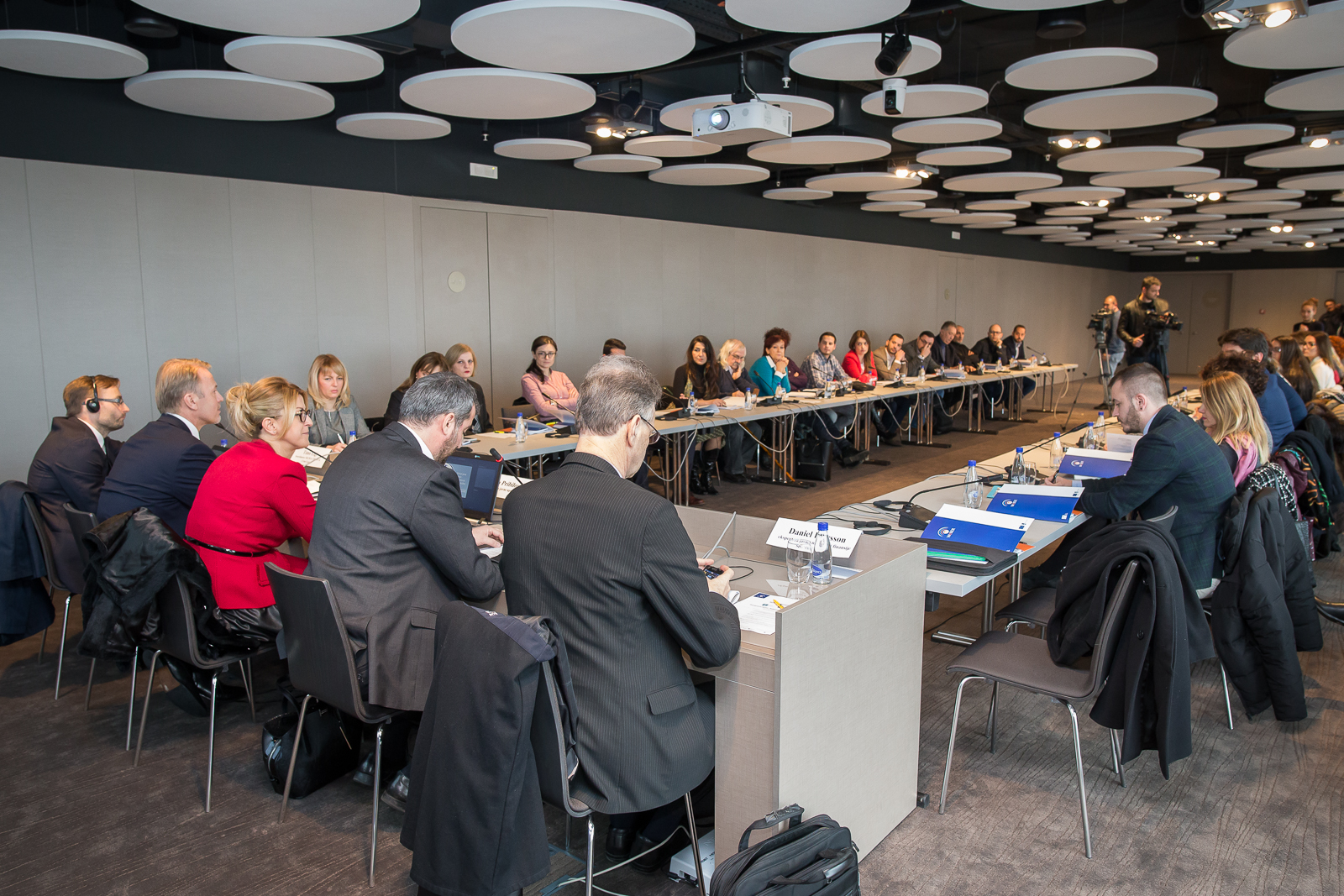 He added that, at the moment, there are still many challenges in this area. He stressed that there is a need to draw a clear and thick line separating politics from administration and that strong political will is needed in this regard. «It is equally important to ensure effective lines of accountability and to make further efforts when it comes to the right-sizing of administration», said Ambassador Orav and added that, in this regard, civil society organisations and the media play a key role in monitoring the public administration reform.
«Therefore I am pleased that the EU, together with our Dutch partners, is providing support to this important regional project whose goal is precisely to enable watchdog organisations and media to monitor this reform», concluded the Ambassador.
SIGMA (Support for Improvement in Governance and Management) is a joint initiative of the OECD and the European Union, aimed at supporting public administration reform in the EU enlargement countries.
The Principles of Public Administration have been developed by OECD/SIGMA in close co-operation with the European Commission to define detailed requirements for a well-functioning public administration in each of these core areas: Strategic Framework for Public Administration Reform, Policy Development and Co-ordination, Public Service and Human Resource Management, Accountability, Service Delivery and Public Financial Management.