Steering Committee
Ranka Miljenović
Ranka has been engaged as the Executive Director at CEP since February 2017, after almost three years in the position of the Senior Project Manager at CEP. Prior to her engagement with CEP, she was working in public administration, in the ministries in charge of the economy, where she was engaged in creation and implementation of small and medium-sized enterprises (SMEs) policy, it's alignment with SME policy in EU, as well as project preparation and implementation. She was also a coordinator for European integration issues in the Ministry of Economy and a deputy secretary of the Negotiation Group 20 - Enterprise and Industrial Policy. As a British Embassy scholar, in 2012 she was an intern in the Greater London Authority, London's Mayor Office. She was also a mentor to an intern in the organisation of USAID BEP project for a year. She spent two years in the private sector as well. Ranka graduated from the Faculty of Political Sciences, Department of International Relations at the University of Belgrade where she continued her Master studies in international politics. She has attended a number of courses in the country and abroad in respect to European integration, SME policy development and EU state aid policy. She speaks English fluently and has medium level knowledge of French and Italian.
Stevo Muk
Stevo Muk graduated at the Law Faculty (University of Montenegro) in 1998. He completed postgraduate studies at the Faculty of Political Sciences. His previous work experiences entail Center for Development of Non-governmental organizations CRNVO (executive director 1999-2007), Open Society Foundation Montenegro (program officer for Civil society, Media and Roma (2001). He served as member of Balkan Trust for Democracy (BTD) Advisory Board. He was member of Ministry of Justice Advisory Council for Public administration reform (2003 -2006). He worked with Swedish Institute for Public Administration (SIPU) in regional TACSO project. Apart from work in the Institute Alternative, he has authored or co-authored"Nations in Transit" – Report on Montenegro for 2010 and 2011, Freedom House, 2011; article on "Freedom of association, European and domestic legislation and praxis" in "Human Rights and Culture of Human Rights", Centre for Civic Education, 2007; "Weak tradition, Uncertain future"- Civicus Civil Society Index for Montenegro, Centre for Development of NGOs, Podgorica, 2007; articles on "European Economic and Social Committee" and "Civil Society in Europe" in "Learn about EU", Monitoring Centre – CEMI). He is one of the founders of Institute alternative, and has been the president of IA's managing board since 2007.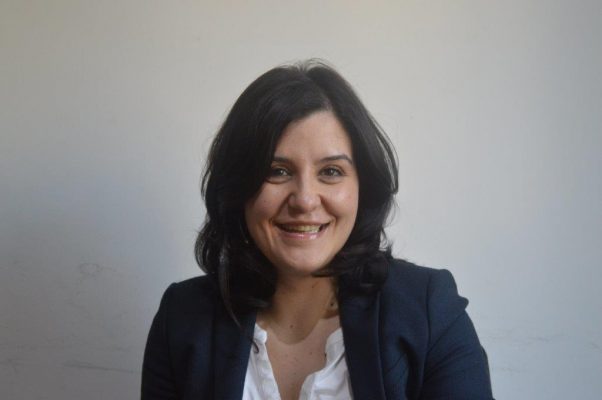 Simonida Kacarska
Simonida is a Founder and Director of the European Policy Institute in Skopje, Macedonia. She holds a PhD in Politics and International Studies from the University of Leeds in the UK and has lived and studied in several European countries, including Bulgaria, Ireland, Croatia and Belgium. With her experience as a civil servant, researcher, consultant, lecturer and think tank manager, Simonida has insight in both conceptual approaches to societal transformation as well as the practical worlds of public policy. She has studied and is still puzzled by the role of external actors play in democratisation processes.
Sotiraq Hroni
Sotiraq Hroni is Executive Director of the Institute for Democracy and Mediation (IDM), a Tirana-based independent think tank organization. A former diplomat and advisor to the PM and President of Albania, Mr. Hroni's professional background and involvement with civil society over the past seventeen years has been focusing particularly on good governance, accountability and integrity development reforms, civic participation and evidence-based policy making.
Lejla Ramić-Mesihović
Lejla has obtained a master degree in the field of Diplomacy at the Faculty of Political Sciences, University of Sarajevo. Currently she is involved in the Doctoral program at the Faculty of business and administration at the International University of Sarajevo. For 15 years she had been working for the EU Delegation in BiH and afterwards for the EU Special Representative's Office in BiH (EUSR). During her rather rich professional experience, Lejla used to work as a journalist, senior consultant and project manager on various projects and initiatives supported by the International Community in BiH.
Fisnik Korenica
His research focuses primarily on the field democratic governance in light of the EU's enlargement policy, the constitutional design of Kosovo institutions, state building from an internal and external perspective, and rule of law reforms. Fisnik's research also includes the politics of constitutional design in societies with ethnic divisions, international state building in post-conflict societies, and the ongoing clashes between regional and international legal regimes, especially between EU law and specific segments of international law. Fisnik's academic specialization is on the topic of competition and cooperation between self-contained treaty regimes and their interaction in the context of constitutional and pluralist approaches in light of globalization.
Fisnik has published several articles in international peer-reviewed journals, two books, one with Kluwer Law International and one with Springer International. Fisnik holds an LLB from the University of Prishtina, an MA from the University of Sussex in the United Kingdom, and a PhD in International Law from the Vrije Universiteit Brussels in Belgium.